Welcome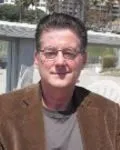 During 30+ years of clinical practice I find myself working particularly effective with important life transition stages, i.e. adolescents, young adult and mid-life. I view issues of loss, marriage, divorce, identity, vocation and aging as doorways to a deeper and more actualized life. Out of intensive study, practice and my own life experiences, I meet the client at their own unique crossroad. Together we engage in a journey of discovery and renewed possibilities.

I am an active and engaging therapist with the privilege of having worked and learned from hundreds of clients and families. I offer years of university education along with decades of extensive continuing education including: completing training's and certifications at the C.G. Jung Institute in Zurich, Switzerland, MBTI Master Practitioner in Jungian Typology and the Myers-Briggs Type Indicator, IATP Certified Clinical Trauma Professional, Certified Compassion Fatigue Professional, along with other extensive post-doctoral training.

Among other specialties, I have extensive experience in the field of addictions and it's impact on the family. I have developed several highly successful inpatient and outpatient addiction treatment programs, taught at several colleges, and consult to agencies.

I hold a doctorate degree in clinical psychology, a masters degree in social work, and a masters certification in addiction studies and sciences. Furthermore, I have been certified as an addiction specialist clinical supervisor (CCS) along with other professional certifications. As a Board Certified Diplomate, I am honored to hold the highest level of professional recognition in my field.